Access improvements at St Non's Chapel and Holy Well
Posted On : 13/09/2021
Work has been completed at St Non's Chapel and Holy Well near St Davids to improve access to this important historical and spiritual site.
The location has long been associated with the 5th Century Christian figure St Non, who is said to be the mother of St David, patron saint of Wales. This open access site on the Pembrokeshire Coast Path is traditionally held to be the birthplace of St David.
In addition to path improvements, which will allow disabled access closer to the ruins, an interpretation panel will be located on site to provide information on the life of St Non.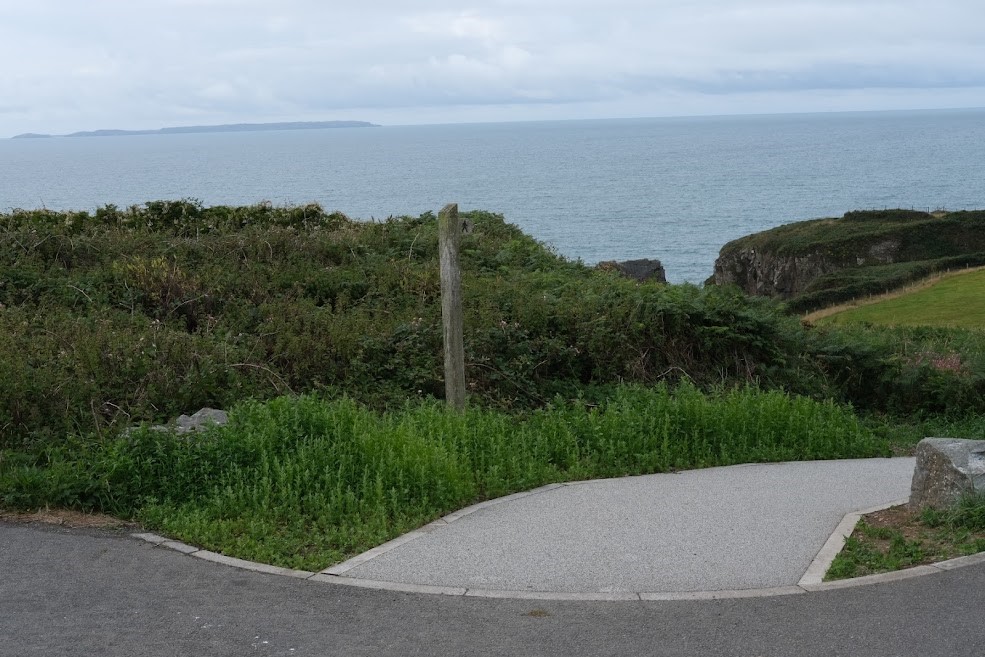 A 'sound walk' is also in the making, led by writer and broadcaster, Horatio Clare.  This will offer visitors a unique audio experience as they walk from Oriel y Parc Gallery and Visitor Centre in St Davids to St Non's, incorporating stories associated with the surroundings.
It is hoped that the improvements at St Non's will encourage an appreciation of the link between the wild and spectacular landscape and the area's special spiritual associations.
This project has been led by Pembrokeshire Coast National Park Authority and funded by Pembrokeshire County Council's Ancient Connections project, a three-year arts, heritage and tourism venture funded by the European Regional Development Fund.
To find out more about Ancient Connections visit the Ancient Connections website.
For a selection of easy access walks in the Pembrokeshire Coast National Park visit our Walks for All page.