Park Authority Chair takes the Coast Path Challenge
Posted On : 15/09/2021
This autumn will see Councillor Paul Harries, Chair of the Pembrokeshire Coast National Park Authority, take on a gruelling tour of the entire Pembrokeshire Coast Path.
The walk had been planned for 2020 to mark the 50th anniversary of this iconic walking trail, but was postponed as a result of lockdown restrictions. Councillor Harries now hopes to begin the challenge on Thursday 16 September.
The 186-mile National Trail, which stretches from St Dogmaels in the north to Amroth in the south, was officially opened in 1970, five years after work began to carve out the cliff-edge route. Most of this precarious work was carried out by Bristol Bulldozers, the smallest machine of its kind and well-suited to the task of sculpting steep banks.
Described by Lonely Planet as "one of the most spectacular long-distance routes in Britain", the Pembrokeshire Coast Path now attracts over a million visitors each year, generating tens of millions for the local economy. It also forms part of the Wales Coast Path and the International Appalachian Trail.
Although the Trail offers plenty to see, with 43 Iron Age sites visible from the Path and 75 per cent of it passing through SSSI sites and Special Areas of Conservation and Protection, completing the entire route is no mean feat. The ascents and descents total 35,000 ft, which is said to equal climbing Everest.
Councillor Harries said:
"I have walked many of sections in the north, and am very much looking forward to exploring some of the southern sections that are less familiar to me.

"The Coast Path is one of the National Park's greatest assets, and there can be few better ways of celebrating its 50th anniversary than walking its entire route."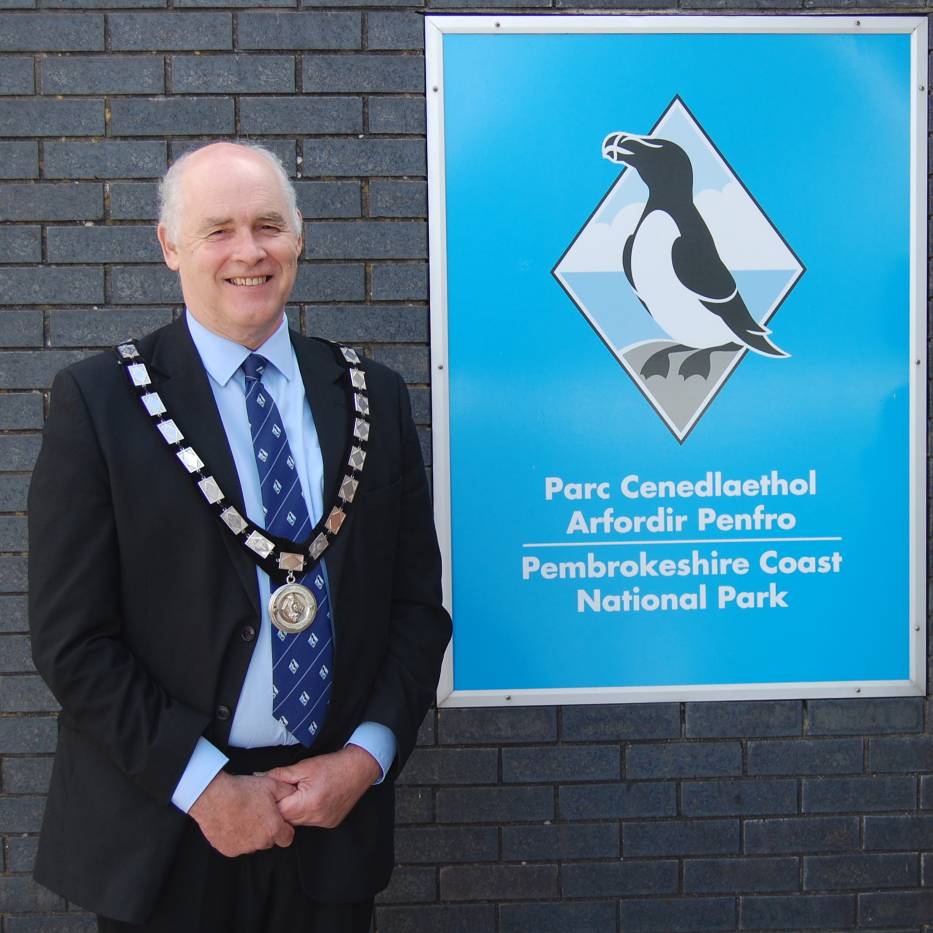 Councillor Harries, who's also the county councillor for Newport, will be starting his Coast Path walk at St Dogmaels at 9am, and will be joined by friends and members of Authority staff along some sections. The schedule beyond this will be dependent on weather and personal energy levels, but photo updates will be posted on the Authority's social media channels.
To follow Councillor Harries' progress along the Coast Path, like the Authority's Facebook page @PembrokeshireCoast, or follow @PembsCoast on Twitter.
Further information on the Pembrokeshire Coast Path National Trail can be found by visiting our Pembrokeshire Coast Path National Trail section.