Find a half term filled with history, treasure hunts and jubilee-themed fun on the Pembrokeshire Coast
Posted On : 25/05/2022
The Pembrokeshire Coast National Park Authority has arranged a packed schedule of activities and events to help you and your family enjoy the upcoming half herm holiday.
Whether you're looking to join in Jubilee-themed events or experience something in the National Park, there's something for every member of the family to discover, from Medieval Mayhem to a Roman Invasion and from inspiring exhibitions to a Bug Safari.
As well as a range of events at the Authority's three attractions at Carew Castle, Castell Henllys Iron Age Village and Oriel y Parc Gallery and Visitor Centre, there are also opportunities to discover some of the National Park's wonderful wildlife.
National Park Authority Chairman, Paul Harries said: "Whether you're looking to join one of the special events that have been organised for this half term or are simply looking to for a wonderful walk with a beautiful backdrop, the Pembrokeshire Coast will have something to help you enjoy exploring the area.
"The National Park and Her Majesty the Queen are both marking 70-year milestones this year and there are of plenty of ways you can celebrate both anniversaries on the Pembrokeshire Coast."
To see a list of all events visit our events calendar or pick up a copy of Coast to Coast.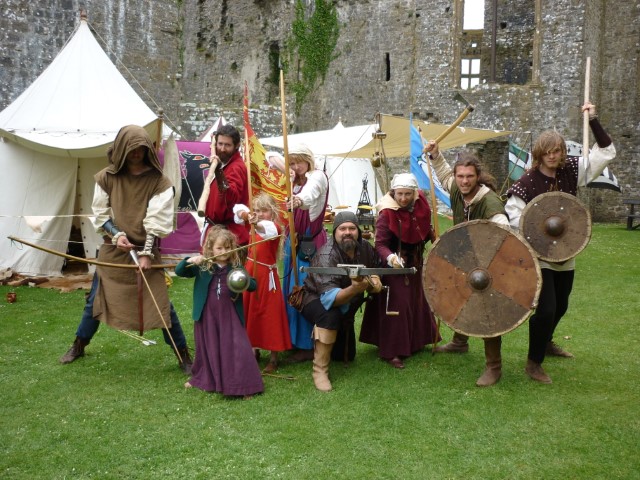 At Carew Castle you can discover Horrid Histories on 30 May, 31 May, 1 June at 11am. Discover all the things you were never taught in history lessons with this interactive talk for the younger generation. Included free with normal admission.
The Merrymakers Theatre Company will be bringing a fun filled day of siege weapons, laughter and even a dragon to Carew on Wednesday 1 June, 10am-4.30pm. Included free with normal admission.
The brilliant Bowlore will be bringing their archers and knights to Carew for Medieval Mayhem from 2-5 June with awesome displays and hands-on activities. Normal admission plus small cash charge for some activities.
To celebrate the Platinum Jubilee, you can take on the King and Queens Trail, which will challenge you to find some of the most famous monarchs from British history that are hiding in the Castle. £1 per child including a royal prize, plus normal admission. 28 May-5 June.
For full details including entry times and prices visit the Carew Castle website.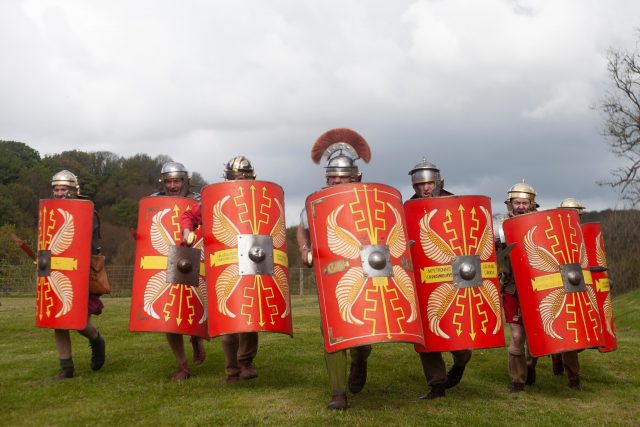 At Castell Henllys you can experience the Iron Age by travelling back in time to Join the Tribe from 11am-12.30pm or 2.30pm-4pm on 31 May and 2 June. The tribe will take you about Iron Age life through talks, demonstrations and hands on activities such as bread making, warrior training and building. Suitable for ages 6-11 years old. £5 plus normal admission.
Ancient Textiles Workshop from 11am-4pm on 28 May will teach you the textile techniques of our ancestors to create your own prehistoric textile. £25 per person (suitable for children over 12 years old accompanied by a paying adult). Includes admission to site.
Naturally Creative Celts offers adults and kids the chance to make a sculpture or piece of art using clay and other natural materials from the surrounding woodland from 10.30am-12 noon and 2pm-3.30pm on 30 May. £9 per person, includes admission to the site.
The Ancient Skills Workshop will see you learn how people made rope from various materials, the essential art of fire starting and other survival techniques on 1 June from 10.30am-12.30pm or 2pm-4pm. Suitable for children aged over 7 accompanied by a paying adult. £15 (includes admission to the site).
The site will be subject to a Roman Invasion on 3 and 4 June from 11am-4.30pm. Come and find out about the Roman legions' way of life with crafts and activities. Arena displays at 12.30pm and 2.30pm. Adults £10, Concessions £8.50, Children £6.50, Family (two adults and two children) £27.50.
For full details including entry times and prices visit the Castell Henllys website.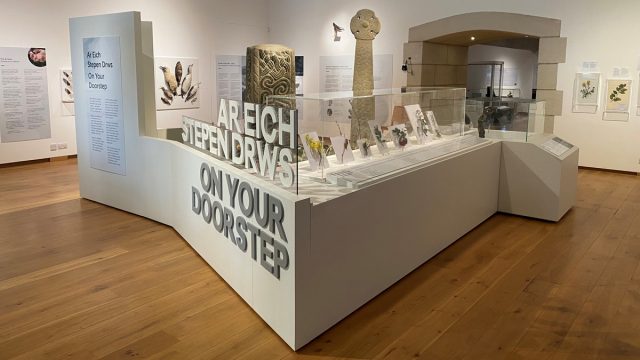 At Oriel y Parc exhibitions include the On Your Doorstep display in the Amgueddfa Cymru-National Museum Wales gallery. From ghost slugs to gold coins, let the discoveries in this exhibition inspire you. Then get ready to make your own. Open every day 10am-4pm.
For those looking to join in the Jubilee celebrations the Hunt the Corgi Trail challenges you to find all the dogs that have escaped around the grounds. 28 May-5 June £2 per child including a special prize.
If you want to create your own crown ready for the celebrations, join the Queen's Jubilee Fun drop-in session between 11am-3pm 1 June. £3 per child.
From 11am on 4 June Oriel y Parc and Pilgrims Café will play host to a Jubilee Jamboree, a fun packed celebration for all the family with a BBQ, live music, children's arts and crafts and traditional fun fair games. Free entry.
For full details including opening times visit the Oriel y Parc website.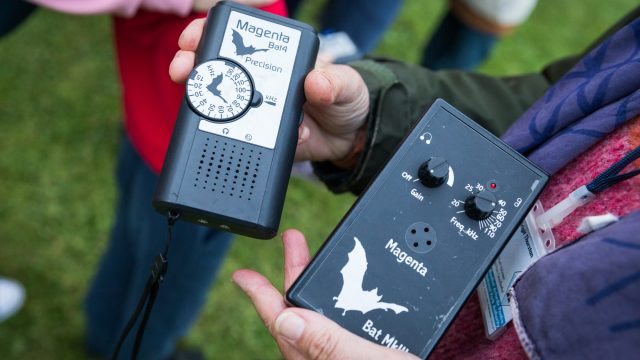 If you're looking to discover more about the National Park's wonderful wildlife, Brilliant Bats at Carew Castle from 8.45pm-10.30pm on 30 May will give you the chance to discover more about what these elusive nocturnal creatures get up to and tune in to their chatter on our echolocation detectors. Adults £6, children £4. Booking essential.
For fans of creepy crawlies, the Bug Safari at Colby Woodland Gardens from 2pm-4pm on 1 June will give you're the chance to explore the woodland, search through the grass meadow or check what's lurking in the pond and stream. Held in partnership with the National Trust. £3 per child.