Magical Meadows winner at this year's County Show
Posted On : 23/09/2022
The 70th anniversary of the Pembrokeshire Coast National Park was celebrated at this year's Pembrokeshire Agricultural Show in August, showcasing the Park Authority's diverse work, including conservation and access to incredible inland and coastal views via the Pembrokeshire Coast Path.
A Magical Meadows panel, created by local artist Fran Evans, gave the opportunity for visitors to spot a wide range of biodiverse local flora and fauna in a competition, with a winner selected to win a prize of £25 and family day out at one of the Authority's sites.
The Authority's Chair, Cllr Di Clements presented the winner, Katie Jennings, with a cheque at Castell Henllys Iron Age Village.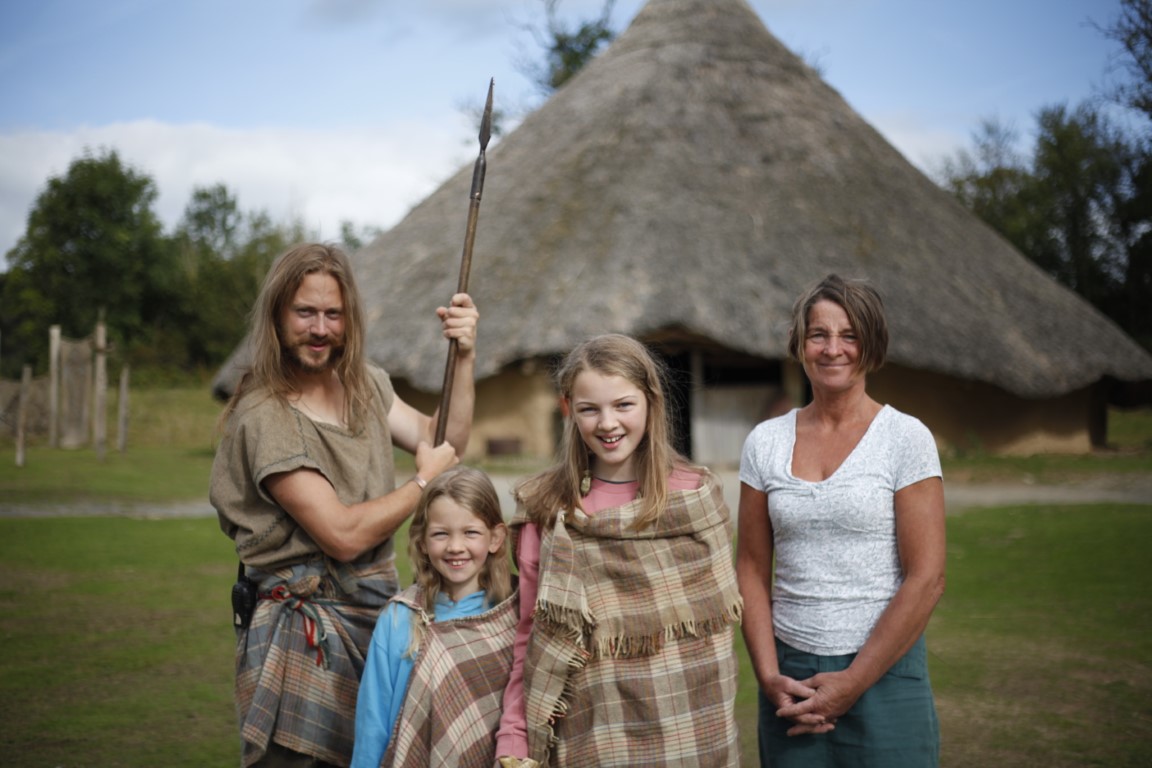 Cllr Clements said:
"It was a pleasure to meet Katie and family – the competition, amongst other activities at this year's Show, including a bee display, children's print and beeswax candle making and a beautiful "name the wildflower" activity, highlighted the incredibly delicate and complex biodiversity within the National Park."
For more information about the National Park Authority and including information for schools programmes, volunteering opportunities, walking information, planning information and more, please visit www.pembrokeshirecoast.wales.