National treasure champions National Park and 'precious' natural world in 2023 edition of Coast to Coast
Posted On : 22/03/2023
Delivery of Pembrokeshire's top visitor newspaper, Coast to Coast, has begun, marking its 41st year of helping millions of residents and visitors discover more about the National Park.
The award-winning newspaper, which will be distributed to over 550 outlets across Pembrokeshire, is packed with information on how to enjoy the Pembrokeshire Coast National Park safely and responsibly, as well as advice on how being active in the outdoors can help improve your health and well-being.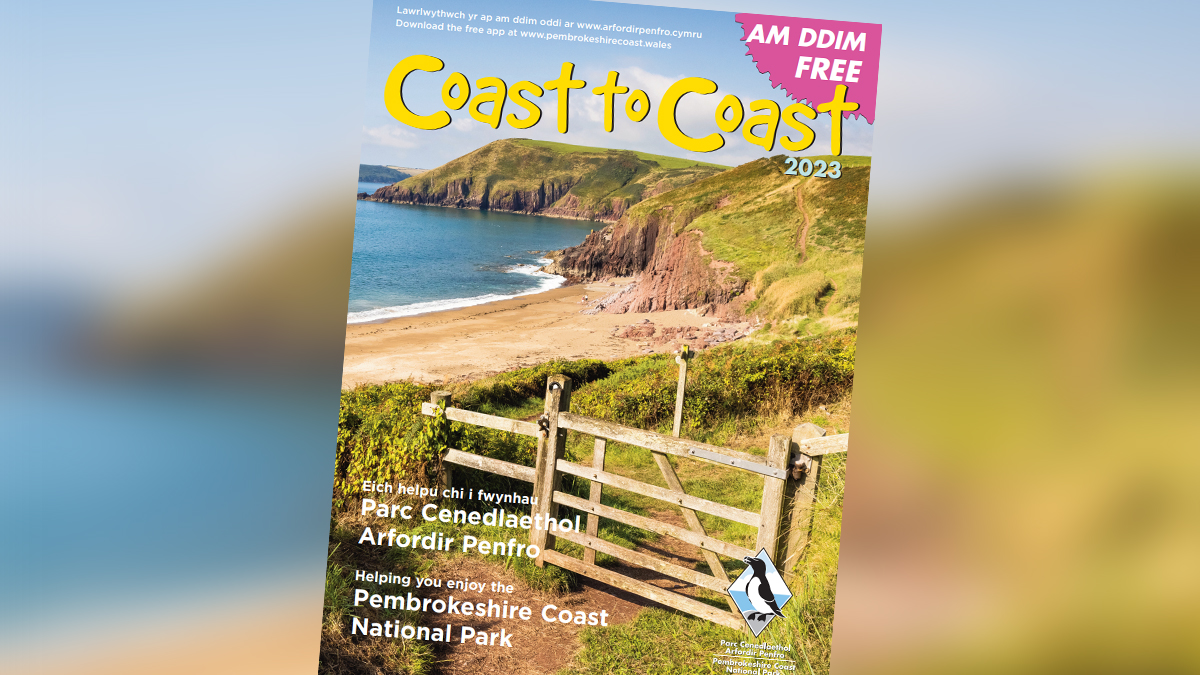 National Park Authority Head of Marketing and Communications, Marie Parkin, said:
"This year's edition features a message on the importance of looking after the Pembrokeshire Coast from Sir David Attenborough, as well as an abundance of ideas for low-cost days out and how to make the most of Pembrokeshire's coastline, beaches and historic sites.

"It also includes information about the summer programmes at the Authority's three visitor attractions, as well as a busy activities and events programme which offers a unique opportunity to discover the heritage, wildlife, countryside and coastline of the National Park."
A full digital version will also be available soon via our Coast to Coast page, allowing people to plan their visits online before travelling to Pembrokeshire.