New mobile visitor centre ready to help visitors gear up for the Pembrokeshire Coast
Posted On : 13/06/2022
People visiting some of Pembrokeshire's top beaches and events may soon encounter a new mobile information centre, with a specially converted van ready to hit the road and help people enjoy their visit.
Pembrokeshire Coast National Park Authority's new information van will be set up at seaside locations and popular local events, with Rangers on hand to give advice to those who need help and suggest free activities for those looking to discover the area's wildlife.
National Park Authority Ranger Service Manager, Libby Taylor said:
"This new vehicle will help our staff provide a range of information at locations where we know many people head to enjoy the National Park.

"As well as helping people learn more about the area and the different ways they can make the most of their visit, people can also find out how they can make the least impact on the Park during their stay.

"As well as having an awning to provide shelter, the van also includes space for magnetic panels that can be changed so the information that's most relevant to the location or event can be provided."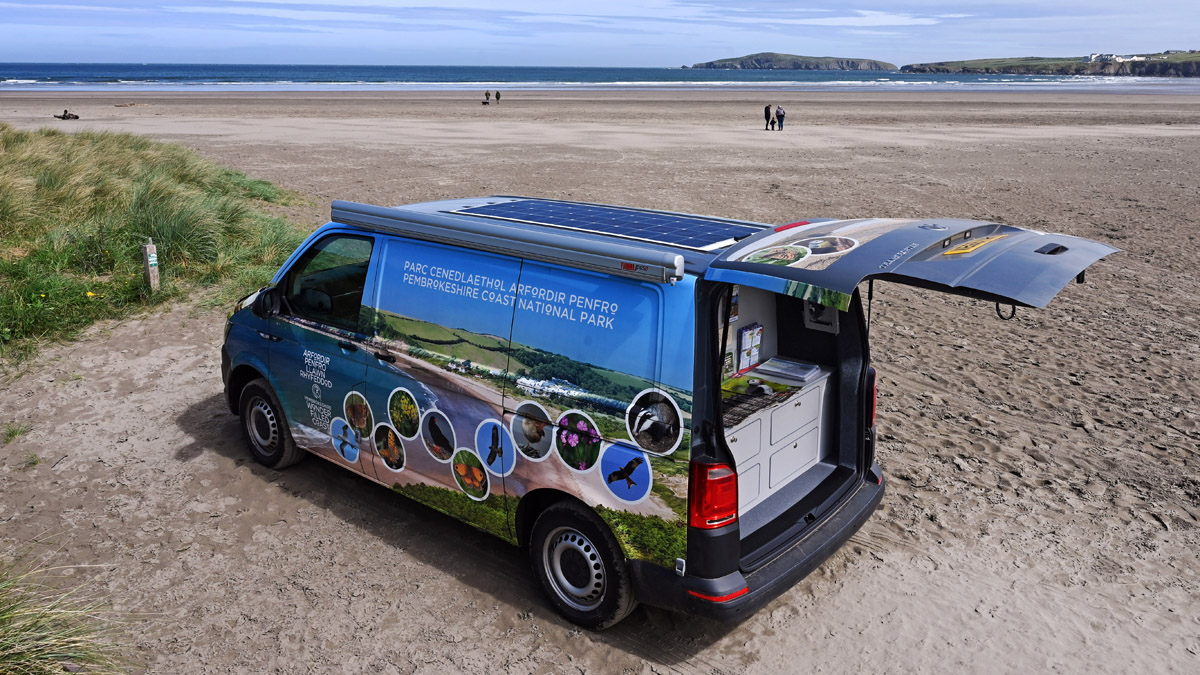 The vehicle, which has been converted by local company Poppit Campers, also includes a solar panel, which will help to power two iPads, which will give members of the public a chance to find further information on subjects such as nearby walks and wildlife identification.
The purchase and conversion of the vehicle was made possible through the support of the Welsh Government.