Poetry Box Trail aims to inspire people to pen their own ode to nature
Posted On : 08/08/2023
Poetry boxes have been placed around the Pembrokeshire Coast National Park to encourage people to reconnect with nature and write their own poem to share their experience with passers-by.
Inspired by the Geiriau Diflanedig – The Lost Words exhibition, which is on display at Oriel y Parc Gallery and Visitor Centre in St Davids, the trail is one of the activities being organised by the National Park Authority to encourage people to enjoy a few moments in the Pembrokeshire Coast's great outdoors.
Oriel y Parc Manager, Rachel Perkins said:
"Both our Pathways volunteers and the team here have taken great care to make and decorate the nine poetry boxes, with some wonderful designs to catch the eye of those who are enjoying time out in the National Park.

"People are invited to open the box, take out the notepad, read what others have written and write down a few lines about the moments they've had connecting with nature.

"They then pop it back in the box so the next person can enjoy their literary creations, whether it's an acrostic spell song like you see in The Lost Words or just a few lines describing what you've seen or heard."
The poetry boxes can be found at Castell Henllys, Sychpant, Strumble Head, Oriel y Parc, St Davids Airfield, Haroldston Chins, St Brides, Carew Castle and Skrinkle Haven.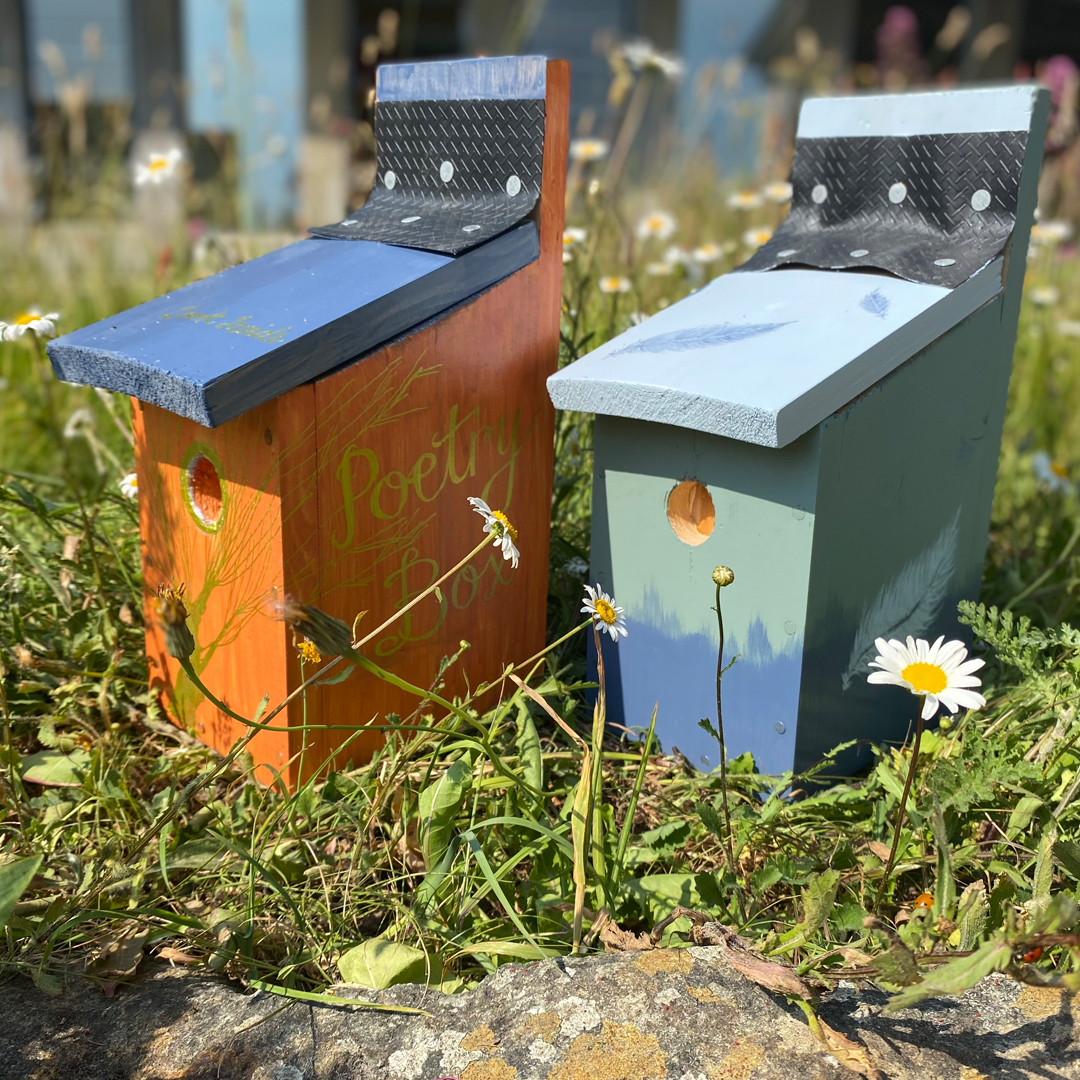 The touring Geiriau Diflanedig – The Lost Words exhibition, which is organised by Compton Verney, with Hamish Hamilton and Penguin Books, will bring together, for the first time the original artwork by Jackie Morris alongside the English language poems by Robert Macfarlane and Welsh language poems written by Mererid Hopwood.
A unique partnership between Amgueddfa Cymru – Museum Wales and the Pembrokeshire Coast and Eryri (Snowdonia) National Park Authorities have seen words and watercolours from the books on display at Yr Ysgwrn in Gwynedd and at Oriel y Parc in Pembrokeshire.
To find out more about the Geiriau Diflanedig – The Lost Words exhibition and other activities taking place at Oriel y Parc, visit the Geiriau Diflanedig – The Lost Words exhibition page.