DISTANCE: 343 yards (314m) there and back.
PUBLIC TRANSPORT: Coastal Cruiser.
CHARACTER: Hard surface of concrete, no steps, stiles/gates gentle slopes in places, landings and bench at viewpoint.
The footpath starts from the small parking area on the eastern edge of the village to lead to the cliff top viewpoint.
There is free parking but capacity is limited to a maximum eight vehicles. The car park has a hard surface.
From the car park to the viewpoint the distance is 157 metres. The footpath has a concrete surface with a minimum width of 1.2metres.
There are several passing places and there are long gentle gradients with landings.
All gradients have been improved in accordance with national guidance and best practice and are no steeper than 1:12.
Manually operated wheelchairs will require assistance.
At the viewpoint there is an interpretation panel, bench and wheelchair accessible picnic table overlooking the bay.
Major path improvements, funded by the Welsh Government, were undertaken by the National Park Authority in April 2015.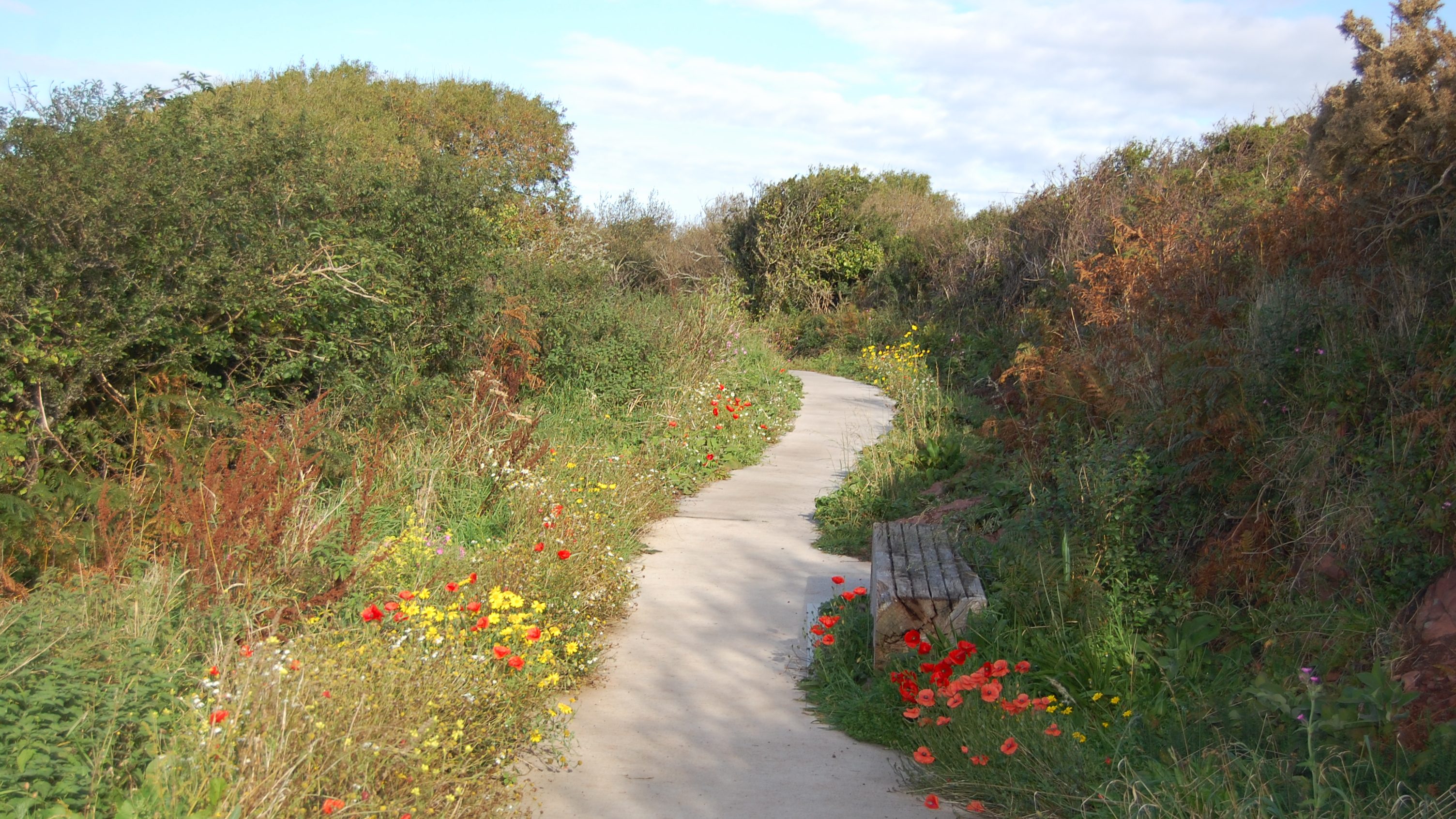 Find this Walk
Grid ref: SS023983
SAFETY FIRST!
Take great care when on the Coast Path
Stay on the path and away from cliff edges
Wear boots and warm, waterproof clothing
Take extra care in windy and/or wet conditions
Always supervise children and dogs
Leave gates and property as you find them
Discover more about Walking in the Park