HeritageWatch 2022 Annual Newsletter
Posted On : 20/12/2022
Working with Dyfed-Powys Police, Cadw, Dyfed Archaeological Trust, Clwyd-Powys Archaeological Trust and Brecon Beacons National Park Authority, the Pembrokeshire Coast National Park Authority set up HeritageWatch to:
Raise public awareness of sites at risk from heritage crime
Enable the public to report heritage crime
Provide training sessions on identifying heritage sites and recognising heritage crime
Monitor and patrol sites at risk of heritage crime
Carry out repairs at sites affected by heritage crime.
This newsletter aims to provide a roundup of activities and issues relating to the Dyfed-Powys Heritage Watch Scheme for 2022.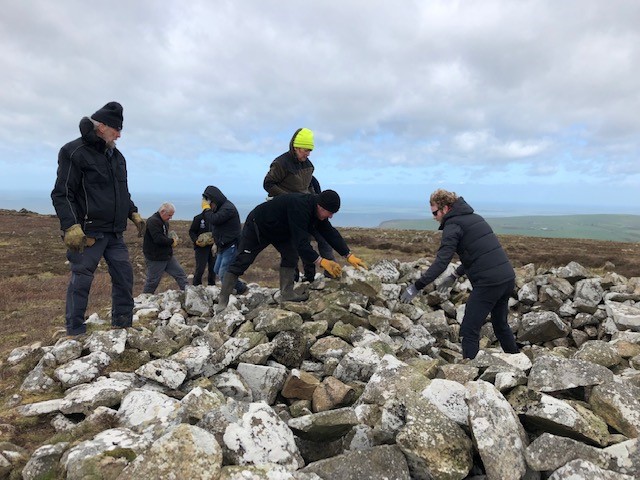 Heritage crime reports
A number of heritage crime reports were received, including; graffiti, disturbance, arson, damage and antisocial behaviour.
Patrols
Visits took place to sites affected or at risk from heritage crime. This included patrols from policing colleagues, staff from affiliate organisations and volunteers.
Publicity
A Twitter account was established and regular posting was scheduled to boost awareness of heritage crime and the appropriate reporting channels. Free public talks were delivered.
Training
Virtual training on heritage crime was delivered by heritage professionals to policing colleagues from Dyfed-Powys Police.
Repair
Repair work was carried out at sites affected by heritage crime, including graffiti removal and cairn disturbance.
Remember – If you see something, report it to your local police using #OpHeritageCymru
To contact the HeritageWatch team please email archaeology@pembrokeshirecoast.org.uk.