Unfortunately, heritage crime is harming historic sites across the National Park and South West Wales area. You can help protect our historic landscapes by reporting issues to HeritageWatch.
About HeritageWatch
Working with Dyfed-Powys Police, Cadw and Dyfed Archaeological Trust, the National Park Authority set up HeritageWatch to:
Raise public awareness of sites at risk from heritage crime
Enable the public to report heritage crime
Provide training sessions on identifying heritage sites and recognising heritage crime
Monitor and patrol sites at risk of heritage crime
Carry out repairs at sites affected by heritage crime

What is heritage crime?
Heritage crime is unlawful activity that harms historic buildings, monuments, military crash sites and landscapes. Scheduled monuments and listed buildings are protected in law and it is a criminal offence to destroy or damage them. Historic sites that aren't in either of those two categories are also threatened by unlawful activity.
Examples of heritage crime include:
Illegal off-roading
Theft
Vandalism / graffiti
Criminal damage
Starting fires, including recreational fires and ritual burning
Disturbing burial sites
Illegal metal detecting
Removing or rearranging archaeological material
Destroying archaeological material
Unauthorised works on designated historic sites
Further information on heritage crime is available from Cadw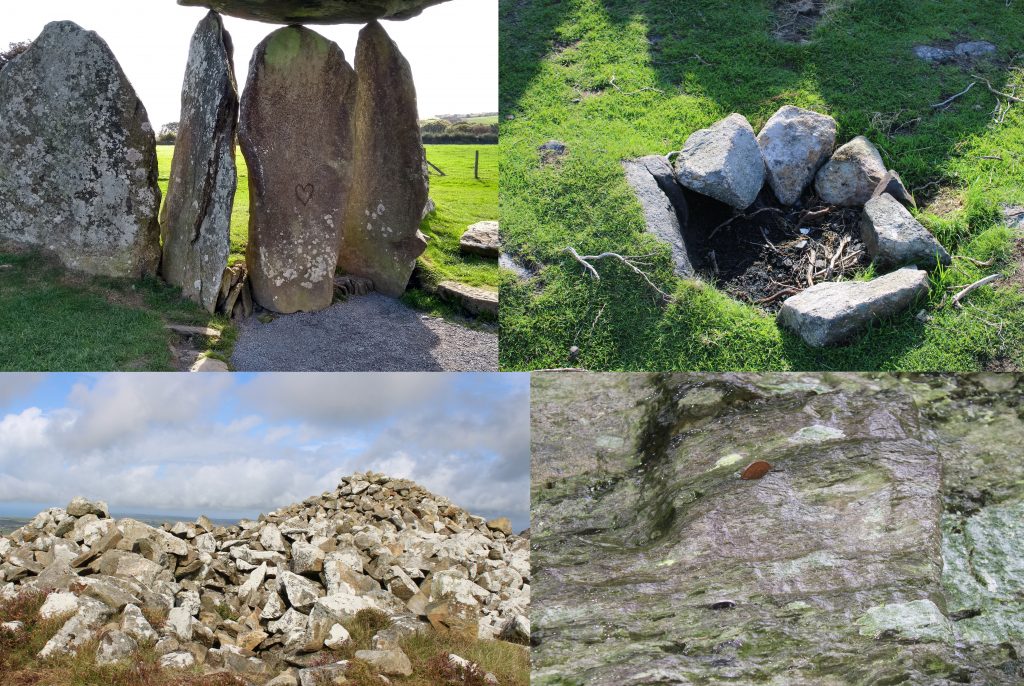 How you can help
There are several ways you can help tackle heritage crime.
1. Report heritage crime
Report issues that are affecting heritage sites by using one of the following options:
Whichever route you choose, it would be helpful to include the following:
Name of the historic feature (if known).
Useful information to help identify monuments can be found on the Cadw website for protected sites and the Archwilio website for undesignated sites.
Details of the incident
Date and time of incident, including when you witnessed the issue/s.
Location of the incident (address, post code, grid reference etc.)
Current status of the incident i.e. is it in progress
Photographs
2. Volunteer
Why not help us monitor the condition of heritage sites including those at risk from heritage crime? There may also be the opportunity to help carry out repairs. For more information, or to express an interest please contact archaeology@pembrokeshirecoast.org.uk or call 01646 624830.
3. Stay up to date with HeritageWatch
Follow us on our HeritageWatch Facebook page or sign up to our HeritageWatch mailing list