Funding and support on offer to landowners who boost biodiversity on the Pembrokeshire Coast
Posted On : 22/06/2023
Owners of land within half a mile of the Pembrokeshire Coast such as farmers, smallholders and tourism providers are being urged to find out more about a new scheme that aims to connect habitats and enhance biodiversity.
The Connecting the Coast scheme, which is funded by the Welsh Government's Sustainable Landscapes Sustainable Places (SLSP) fund, will see landowners offered advice, support and could provide funding to cover capital costs, as well as annual management payments lasting from five to ten years.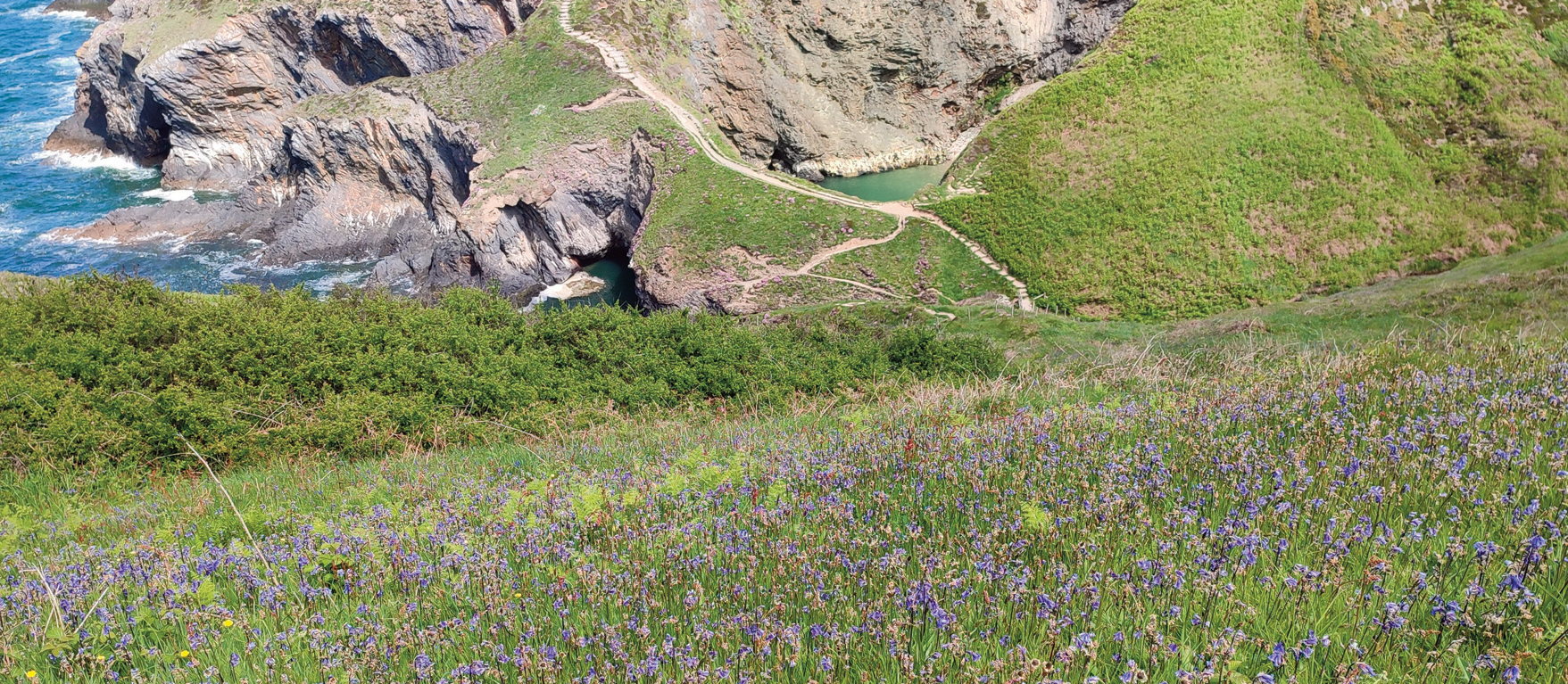 National Park Authority Conservation Officer, Clare Flynn said:
"The scheme is just one of the ways we are supporting local farmers and landowners to deliver for wildlife and promoting nature recovery.

"It will offer advice and financial support for a range of different options, from the creation and management of species-rich grasslands to the sowing of herbal leys and provision for farmland birds.

"The scheme is flexible and can be tailored to meet the needs of the land and landowner, but it's important people get in touch as soon as possible to register their interest by 31 July 2023 so we can have an informal chat and discuss how it could work for them."
The SLSP fund is a programme of capital investment across Wales's eight Designated Landscapes, enabling them to contribute to key Welsh Government objectives around promoting biodiversity and nature recovery, accelerating decarbonisation, supporting resilient and green communities and delivering sustainable tourism.
To register your interest in the Connecting the Coast scheme email claref@pembrokeshirecoast.org.uk, call 01646 624800 or visit the Connecting the Coast page.