Vision and Aims
The overarching vision of the GI Assessment is to strategically plan for Pembrokeshire's GI network through the identification and management of interventions across the county.
2.1 The focus of the proposals is on delivery and future management, providing a roadmap for future investment in GI. By focussing interventions within Pembrokeshire's 11 key settlements, the strategic network of GI will be reinforced, as shown on the figure below.
Figure 2.1: Pembrokeshire's Strategic Green Infrastructure Network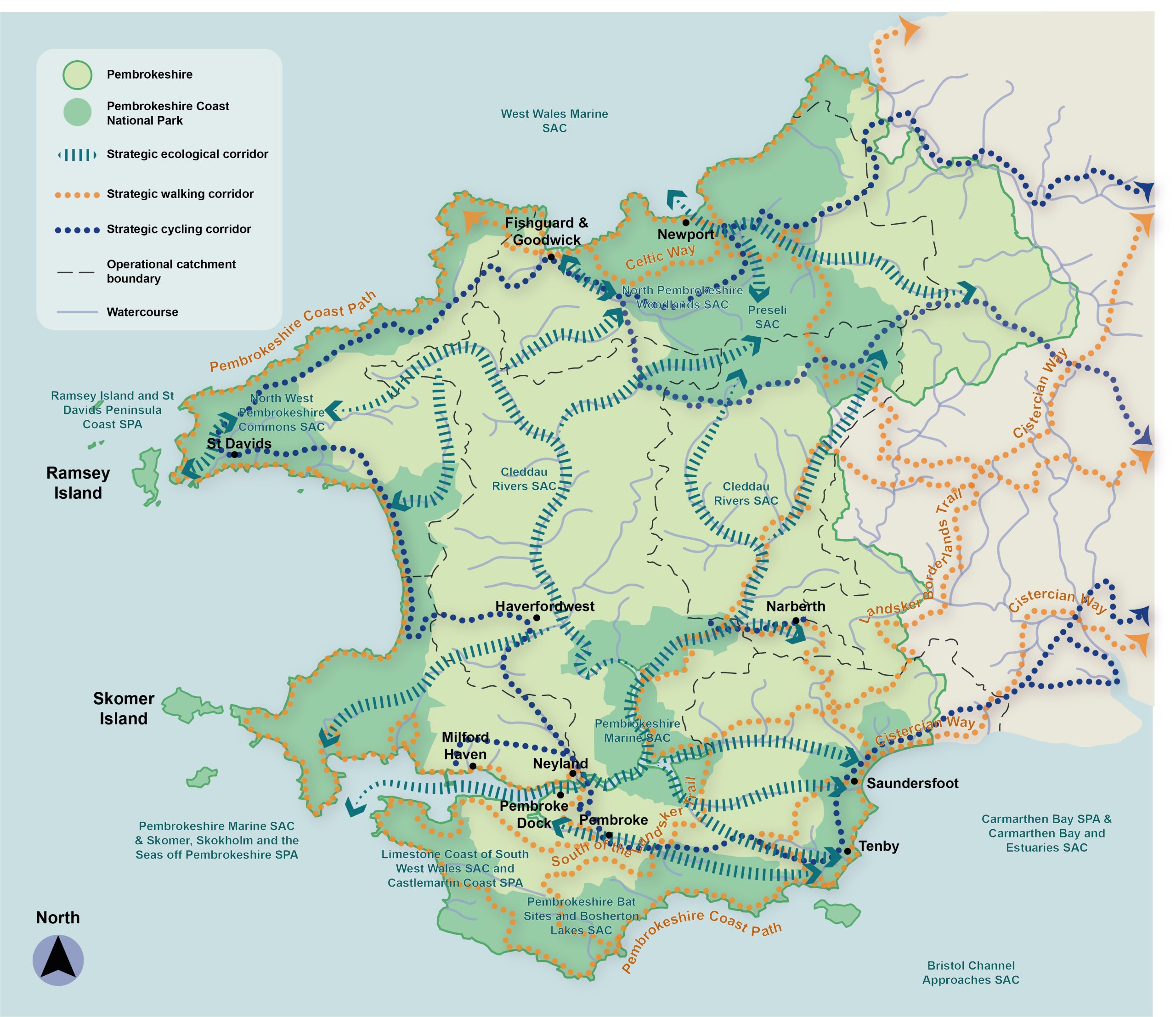 2.2 The vision of the GI Assessment is supported by a series of six aims, as outlined below:
Aim 1 – Create a setting for urban and rural prosperity
Aim 2 – Enhance the visitor experience and economy
Aim 3 – Build healthier communities
Aim 4 – Maintain and enhance quality of place
Aim 5 – Ensure urban and rural areas are resilient to climate change
Aim 6 – Protect and enhance biodiversity & natural networks
2.3 These six aims closely align with the South West Wales Area Statement Themes (Opens in new window) (See below) and will help to deliver the GI network and form the basis for monitoring its success. Their achievement will depend on distributed leadership across a wide range of PCC / PCNPA departments and external partners through a collaborative GI-led process. Through the delivery of an integrated approach to GI across the county, it will enable a greater variety of multifunctional benefits to be achieved for a wider range of receptors. Furthermore, the aims will promote a strategic, yet holistic, approach to the planning, design and management of GI.
Reducing Healthy inequalities aligns with the following aims:
Aim 1 – Create a setting for urban and rural prosperity
Aim 3 – Build healthier communities
Ensuring sustainable land management aligns with the following aims:
Aim 1 – Create a setting for urban and rural prosperity
Aim 2 – Enhance the visitor experience and economy
Aim 4 – Maintain and enhance quality of place
Reversing the decline of, and enhancing, biodiversity aligns with the following aims:
Aim 5 – Ensure urban and rural areas are resilient to climate change
Aim 6 – Protect and enhance biodiversity and natural networks
Mitigating and adapting to a changing climate aligns with the following aims:
Aim 2 – Enhance the visitor experience and economy
Aim 4 – Maintain and enhance quality of place
Aim 5 – Ensure urban and rural areas are resilient to climate change
Aim 6 – Protect and enhance biodiversity & natural networks
Figure 2.2: South West Wales Area Statement Themes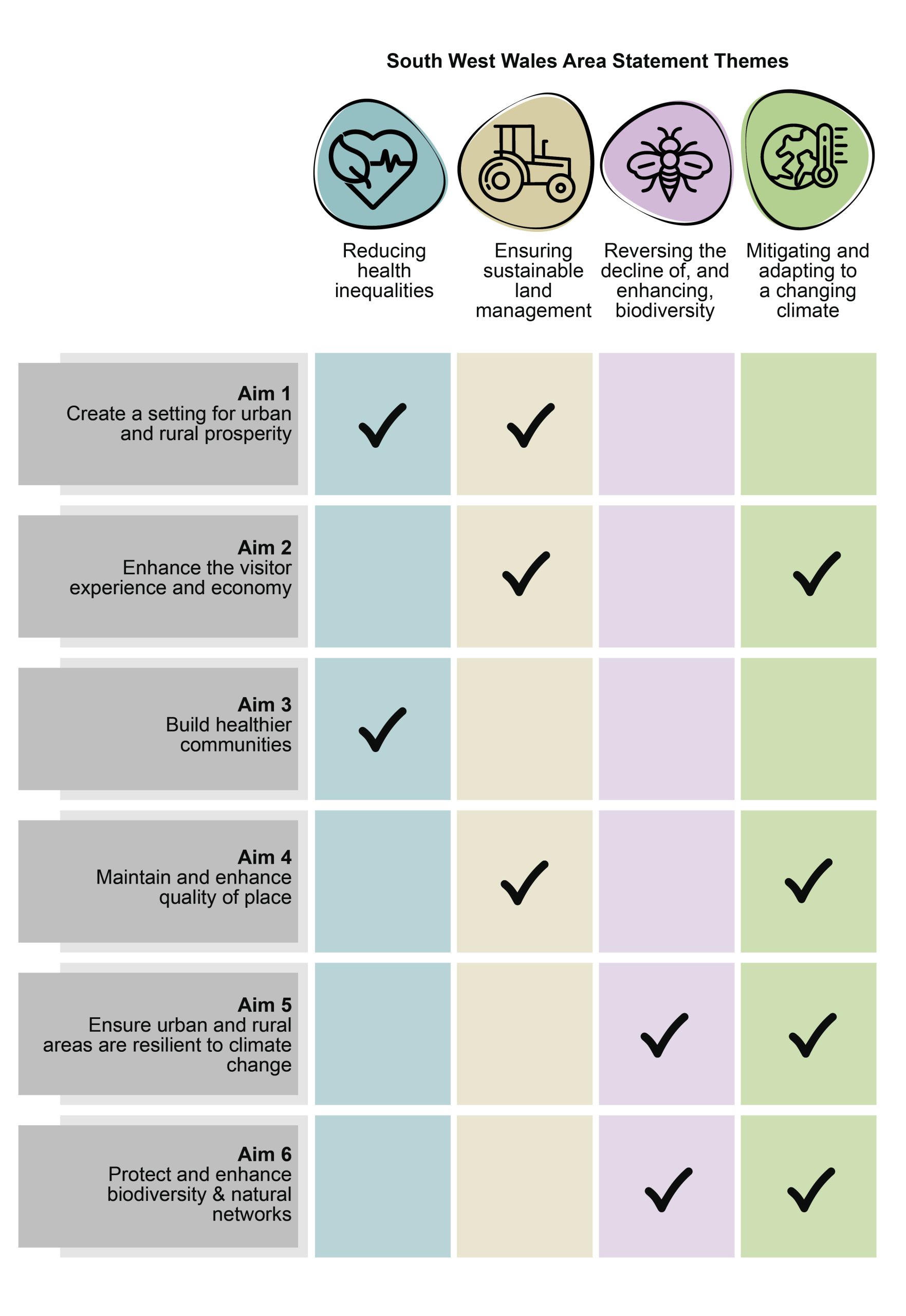 Previous Chapter:
Next Chapter:
Return to homepage: