Family Activities
Ghost Hunt
Saturday 21 October – Sunday 5 November, 10am–4pm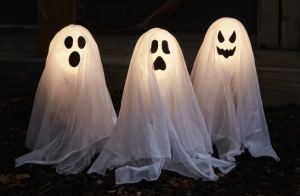 Did you know that Carew Castle is one of the most haunted buildings in Wales? Ghosts are lurking in all the dark corners of the Castle. Hunt them all down and you'll receive a spooky prize!
£2 per child plus normal admission charge.
Family-friendly Halloween Ghost Tour
Monday 30 October and Tuesday 31 October, 4pm – 5pm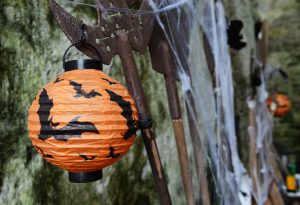 Join a family-friendly spooky tour of the Castle. Keep your eyes peeled as you listen to stories of ghostly sightings; you never know what you might see…
£8.50 Adult, £6.50 Child. Ages 5 +
BOOKING ESSENTIAL: Book Now
Tickets non-refundable. Tour does not include daytime admission to the Castle.
Wear warm/waterproof clothing, bring a torch. Arrive 10 minutes prior to tour.
Monday 30 October and Tuesday 31 October, 4pm – 5pm
Special Events
Apple Pressing Day
Saturday 23 September and Saturday 7 October, 10am-2pm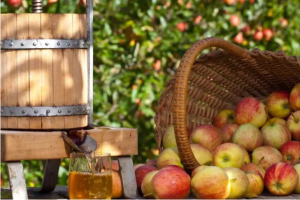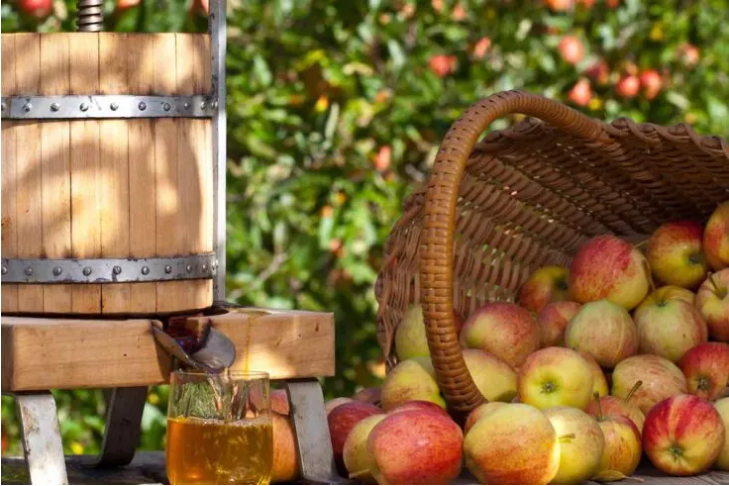 Bring your apples along to Carew Castle where Pembrokeshire Coast National Park Authority Ranger Chris will help you turn them into delicious juice with our apple press. Just bring your apples, something to put all the delicious juice in and have a go!
FREE activity. No Castle admission required.
Creepy Mill: A haunted house experience!
Saturday 21 October to Sunday 6 November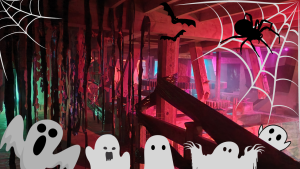 The Tidal Mill is back for a second year of spooky scares! Are you brave enough to make your way through the dark, haunted Mill all decorated for Halloween? Watch out for things that might be lurking in the gloom…
Included FREE with a normal admission ticket. Recommended age 4+ (parental discretion advised), children must be supervised at all times.
Live-Action Adventure
Tuesday 24, Wednesday 25, Monday 30 and Tuesday 31 October at 12pm and 2 pm.

After much demand, the Storymaster's Tales returns to Carew Castle with a new live interactive adventure, The Shadow of The Vampire. Suitable for ages 7-adult, it will include immersive storytelling, puzzles, magic and an array of creepy characters.  Can you collaborate to prevent the vampire master from rising up from the grave? Written and performed by bestselling author Oliver McNeil, this 45-minute show should not be missed. The show will be performed under cover inside the Castle's Lesser Hall.
There are limited spaces, so booking is advised. Book Here!
Entry to the Castle is not included and must be purchased on the day.
Halloween Hi-Jinks with the Forest Fairy Friends
Wednesday 1 November at 11am and 1.30pm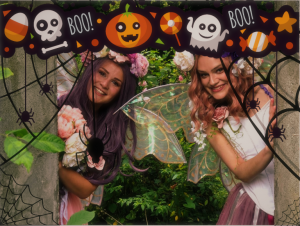 Join The Forest Fairy Friends this Halloween on their journey to prepare the forest for winter. Fairy Blackberry and Incy Wincy Spider will be running an interactive workshop packed with games, dancing, storytelling, singing and Halloween fun for all ages. Join in the fun and come in fancy dress. Includes a spider's web craft pack for all children!
BOOKING ESSENTIAL: Book here
£5 per child plus normal Castle admission fees apply. Age 3+
Please note this is a third-party event and the admission fee for Carew Castle also applies.
Workshops at 11am and 1.30pm
Room on the Broom: Storytelling Workshop
Thursday 2 and Friday 3 November at 10.15am, 12.15pm and 2pm
Join an interactive storytelling session with a twist. Settle by the roaring fire as Carew's very own witch uses props to bring Julia Donaldson's magical picture book 'Room on the Broom' to life, getting everyone involved! Enjoy other well-loved tales before trying your hand at a game of 'toss a rat!', making your own magic wand and mixing a potion to cast a real spell! Do you want to be able to fly or turn your brother into a frog?!  This session will bring young imaginations to life!
Recommended for ages 4 – 8.
BOOKING ESSENTIAL:  Book Now
£2 per child. This is an additional activity: please note that normal Castle admission fees also apply for all adults and children and must be paid on the day.
1 hour session. Children must be accompanied.
Tickets are non-refundable. Wear warm clothing.
Specialist Tours
High Tea & Castle Tour 
16 September, 4.30pm – 7pm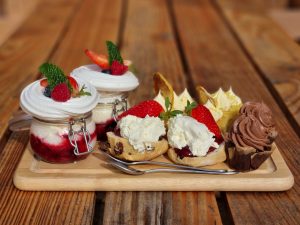 Come and experience a truly unique evening of high tea and exploration at this historic Welsh castle! Enjoy freshly prepared sandwiches and home-made cakes, served with tea or coffee in the Castle's Walled Garden. After tea, take an exclusive tour of the Castle and learn about its fascinating past as tales of its colourful history are told. Don't miss out on this exclusive opportunity – book your tickets now!
£20 Adult, £14 Child (4-16)
BOOKING ESSENTIAL:  Book Now
Tickets non-refundable, event will go ahead in wet weather.