Family Activities
Dragon Quest
Saturday 11 – Sunday 26 February, 10.30am – 3.30pm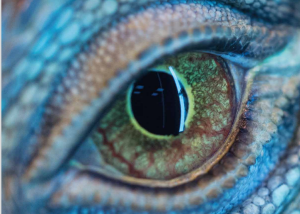 Use all your dragon-hunting skills as you search the Castle to find the dragons! You will be rewarded for your efforts! Take part using a smart phone.
£2 per child plus normal admission fee applies.
Easter Egg Hunt
Sunday 2 April – Monday 17 April, 10am – 4pm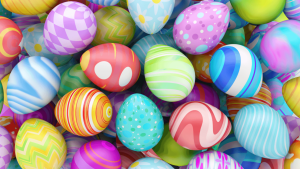 Can you find the colourful eggs hidden all around the Castle?  Discover them all to claim your yummy Easter prize. Take part using a smart phone.
£2 per child plus normal admission fee applies.
Horrid Histories
Easter: Monday 3 April – Friday 14 April at 11am
Whitsun: Wednesday 31 May – Friday 2 June at 11am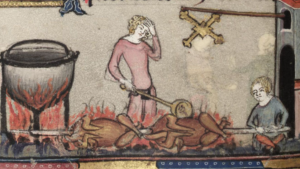 Discover all the things you were never taught in history class! Gory stories, terrible tales and revolting reports about castle life in a fun, interactive talk for the younger generation.
Included FREE with normal admission fee. Children must be accompanied.
Kings and Queens Trail
Saturday 29 April – Sunday 4 June, 10am – 4pm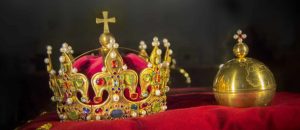 Some of the most famous monarchs from British history are hiding in the Castle! Will you find Henry VIII hidden in a garderobe, Elizabeth I concealed in the kitchens or Richard III hiding in the hay meadow?!  Join us for a fun treasure trail to celebrate the Coronation.  Take part using a smart phone.
£2 per child including a royal prize, plus normal admission fee.
The Storymaster's Tales
Wednesday 31 May, 12pm, 1pm & 3.30pm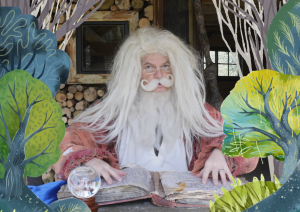 Professor Quazmore, the master wizard from the Weirding Woods, will tell original fantastical folklore legends about dragons, wizards, witches, pirates and magic. Each tale lasts around 10 minutes and will include some audience interaction. Throughout the day find him around the Castle, where he will teach you some special magical knowledge!
Created by Oliver McNeil, best-selling author, actor, and interactive theatre creator.
Included FREE with normal admission fee. Children must be accompanied.
Hooray for Herbs!
Saturday 3 June, 11am – 12pm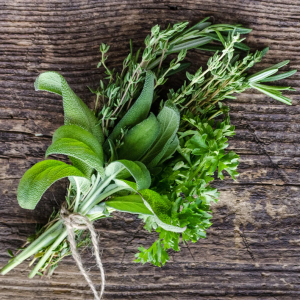 A brand new activity for children and families to discover the wonderful world of herbs! Enjoy a short tour of our herb beds, tasting and smelling as you go. Gather all the herby ingredients you will need to make toothpaste, lemon balm tea and a 'nose gay', a sweet-scented posy of fresh herbs and flowers.
This activity lasts approximately 1 hour. £2 per child, accompanying adults free.
This does not include admission to the Castle, tickets for Castle can be purchased separately if wanted.
Special Events
FIRE! Launch of the Giant Trebuchet
Thursdays 6 April, 13 April and 1 June at 2.30pm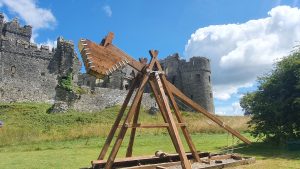 Join us as we count down and fire our Giant Trebuchet, a huge medieval catapult used to attack Castles. Watch as this ingenious and powerful weapon of siege is unleashed, see the power of medieval engineering in action. Learn how huge stones were flung with enough force to breach the strongest of fortifications, other things that were flung included plagued bodies, rotting animal carcasses, and burning tar! Bring the whole family for a fun, educational experience.
Included FREE with normal admission fee.
Carew Castle Car Show
Monday 1 May, 10am – 3pm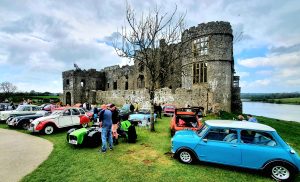 A highlight in our calendar every year! Admire the finest classic and vintage cars, motorbikes, and military vehicles from across south Wales. Many other fun activities for families make this a great day out! Show may not go ahead in wet weather.
Normal Castle admission fee applies, show included with ticket price.
Medieval Mayhem
Sunday 28 – Tuesday 30 May, 10am – 4pm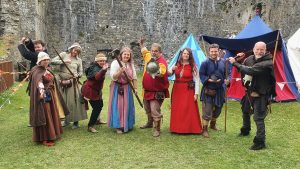 The spectacular archers and knights of Bowlore, are back with their medieval encampment for death-defying sword fighting, awesome archery and armour displays. Take part in Sword School, Have-a-Go Archery and handle an authentic medieval sword and other weaponry.
Normal admission plus small CASH charge for some activities.
Sandy Bear Family Fun Day!
Saturday 10 June, 10am – 4pm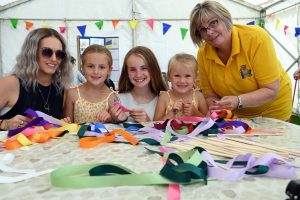 Carew Castle is proud to be working with Sandy Bear Children's Bereavement Charity to bring you a day of family fun! Join us for loads of fun free activities including music and dance workshops, storytelling, a teddy bear hunt and teddy bear's picnic. Have your photo taken with Sandy Bear himself and help raise money for this amazing cause.
Sandy Bear is a not-for-profit charity dedicated to improving and strengthening the emotional health and well-being of young people aged 0-18 (and their families), who have experienced the death of a loved one. Sandy Bear aim to reduce emotional difficulties in childhood and the prevalence of mental illness in later life that can result in a decreased quality of life, poorer educational attainment, social and health problems and increased vulnerability. They work closely with children, young people and their families as well as educating professionals.
Included FREE with normal admission fee.
In The Green Woods: A Fairytale
Tuesday 4 April at 11am and 1.30pm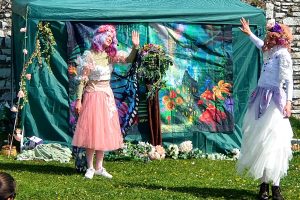 Join The Forest Fairy Friends on an interactive adventure through the natural world in which the fairy Cobweb searches for her lost wing with the help of her trusted friend Oops a Daisy. This charming performance showcases classical ballet, traditional folk dance, modern dance, song and comedy. As a Fairy's Tale delves into the natural world it will leave you thinking about the importance of caring for the natural environment and our fellow humans.
After the performance a fun dance workshop will be held for all the family to enjoy. Come and create your own characters from the forest and learn one of the dances from the show. This workshop is designed to make you smile, laugh and enjoy movement to lovely music.
One hour performance and workshop £5 per person (adult or child), arrive 10 minutes prior to session. Age 3+
BOOKING ESSENTIAL: Book Now
Please note this is a third-party event and the admission fee to Carew Castle also applies.
Specialist Tours
Guided Tour: Secrets of Castle Construction
Thursdays 11 May and 8 June at 2.30pm
Learn some of the secrets of castle construction on this free tour. Discover long forgotten building techniques and hidden architectural features.
Included FREE with normal admission fee.
Garden Tour
Thursday 15 June at 2.30pm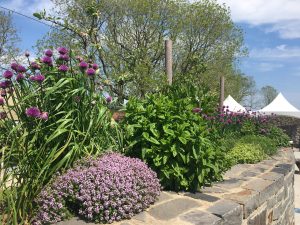 Join a free guided tour of our herb garden. Our knowledgeable guide will introduce you to our beds of culinary, dye, medicinal and fragrant herbs with fascinating insights into their uses throughout history.
Included FREE with normal admission fee.
High Tea & Castle Tour 
Saturday 17 June, 4.30pm – 7pm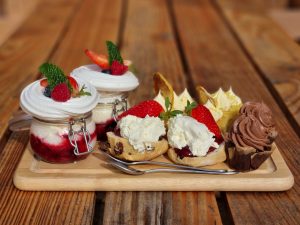 Come and experience a truly unique evening of high tea and exploration at this historic Welsh castle! Enjoy freshly prepared sandwiches and home-made cakes, served with tea or coffee in the Castle's Walled Garden. After tea, take an exclusive tour of the Castle and learn about its fascinating past as tales of its colourful history are told. Don't miss out on this exclusive opportunity – book your tickets now!
£20 Adult, £14 Child (4-16)
BOOKING ESSENTIAL: Book Now
Tickets non-refundable, event will go ahead in wet weather.