Poetry boxes have been placed around the Pembrokeshire Coast National Park to encourage people to reconnect with nature and write their own poem to share their experience with passers-by.
Inspired by the Geiriau Diflanedig – The Lost Words exhibition, the trail is one of the activities being organised by the National Park Authority to encourage people to enjoy a few moments in the Pembrokeshire Coast's great outdoors.
People are invited to open the box, take out the notepad, read what others have written and write down a few lines about the moments they've had connecting with nature. They then pop it back in the box so the next person can enjoy their literary creations, whether it's an acrostic spell song like you see in The Lost Words or just a few lines describing what you've seen or heard.
The poetry boxes can be found at Castell Henllys, Sychpant, Strumble Head, Oriel y Parc, St Davids Airfield, Haroldston Chins, St Brides, Carew Castle and Skrinkle Haven.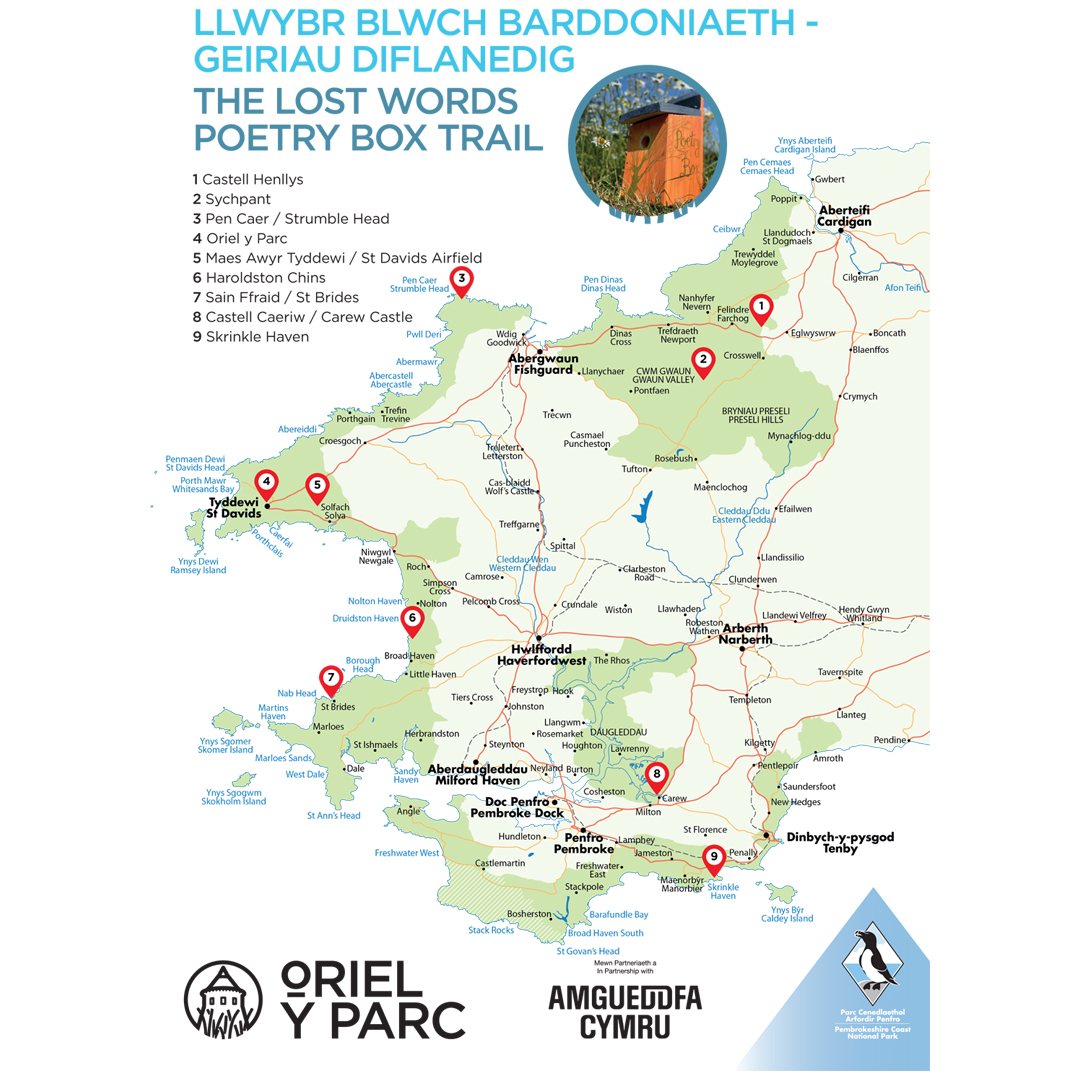 The Lost Words Poetry Box Trail Gallery
Here are some of the entries that have been left along the trail!
Exhibitions at Oriel y Parc